An experiential marketing installation created to promote the Dimensions of Citizenship exhibition at Wrightwood 659. Concept and production by Clare Austen-Smith, fabrication by The Reva and David Logan Center Shop.
In tandem with the current stateside exhibition, "Dimensions of Citizenship: Architecture and Belonging from the Body to the Cosmos" on view at Wrightwood 659 through April 27, we invite you to visit the Dimensions of Citizenship Dome, a pop-up installation inside the Chicago Athletic Association hotel. The Dome, created by UChicago to highlight the exhibition, encourages viewers to probe questions surrounding citizenship — to think more deeply about the city we live in and those around us. The Dome was live at the Chicago Athletic Association from March 15-17.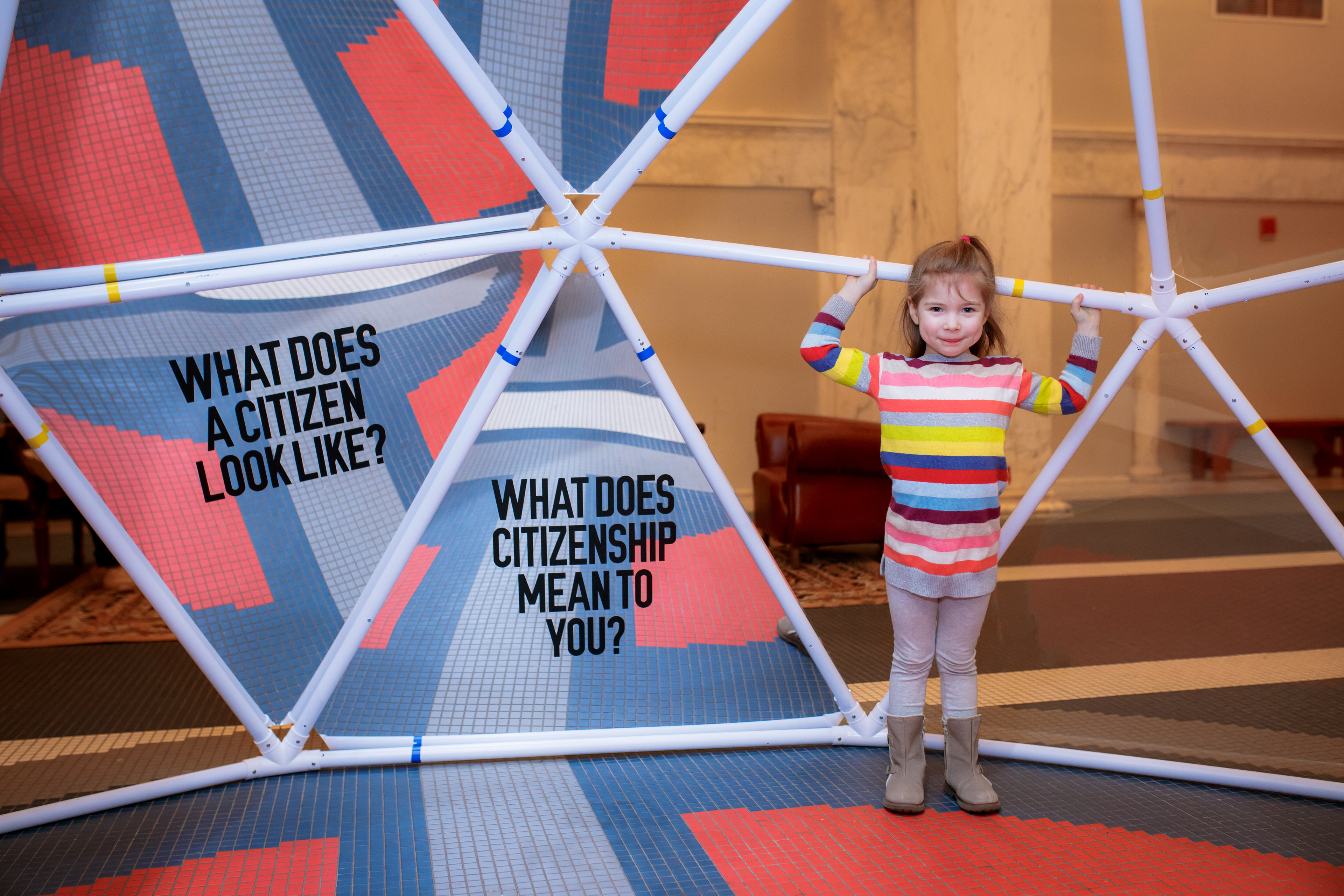 The Dimensions of Citizenship Dome allowed an immersive experience to the casual passerby to challenge themselves with the same themes tackled by the artists at the 2018 Venice Architecture Biennial.